Trader Ed proudly announces his merger with SMMB
Wednesday, February 21st 2018

Can Forex Binary Option Scalping Really Work?
Are You Craving The Fast Action, Multiple Winning Trades With
No Stop/Loss – Take/Profit Hassles of Other Types of Trading?
_____________________________
Guess What? After Months of Perfecting and Beta Testing – It's Here
And as The URL Indicates, It's Called The Fx Binary Option Scalper.
Forex Binary Scalping is a Radical New Method For Extreme Profits!
Once Again From The Desk of Trader Ed :
Dear Trading Partner,
I've been asked by many of my faithful clients to develop a system or method for the 60 second binary options expiry time. I've got good news and bad news. First the bad. Although it's just my personal opinion, I have come to the conclusion that technical trading using technical indicators to generate trades will just not work to produce any kind of accurate signals for the 60 second expiry binary option platform. In other words, I deem trading that expiry time is just pure luck and gambling!
ALERT : After much thought and contemplation, I have changed my mind about 60 second trading. The systems that I have tried in the past did not produce an acceptable win ratio so I took on the task of creating a system that will win and I might ad with proof of consistency. It does this because it has very leading indicators and with a trading plan and good common sense, a winning 60 second binary options trading system has evolved. If that is your particular interest, you can check that system out HERE.
The good news is that I believe that I have come up with an excellent forex binary option scalping method that should satisfy you guys that want to be in the fast lane. Not 1 minute trading but like about 15 minute expiry times. This new scalping system appears to produce winning trade after winning trade with very few losers in the good market trading conditions as well as the weird market days. The most desirable pairs are available at our most desirable trading times for this scalping system.
An exceptional feature also is that it is very low risk as you never and I mean never have to have two trades open at the same time. Another feature is that although I recommend monitoring a few pairs, in 2 to 3 hours trading you can usually find all the trades you could possibly want on only one pair or trade any pairs you desire.
If none of this excites you or gets the adrenaline flowing, scalping the system might not be for you. It has been said that currency scalping is not for everyone, but I for one think it can be! What category do you fall into? Wanna be or Can be.
Forex scalping has been a passion of mine for many years. I have traded forex scalping methods for many hours and many days using the 1 minute time frame but the trades were never 1 minute long. They were more like 5, 10, 15 minutes or longer. They also required a whole bunch of stressful monitoring and super fast action that could really get on one's nerves. This can take it's toll on you and often leads to unrest in the home between family members.
Now I can honestly say there is a better way. Since online binary options trading came about in 2008 and now in the past year, many of us have combined it with currencies or better known as forex to make our trading a much more pleasant and I would go as far to say a more winning experience than it was before. And now I can safely say that this also applies to scalping.
Many traders and even potential traders prefer the scalping experience because you place your trade and within about 15 minutes or less you know the results. No long periods of anxiety or uncertainty while trading. Your trades will be generated on the MetaTrader4 – 5 minute chart but placed on the binary broker's platform and will expire automatically in 10, 15, or 20 minutes max. And the best part of it is, once you have the system down pat, most will be winners producing the kind of cash that you can take to the bank!
This trading system is easier than taking candy from a baby. It's a piece of cake! Walk in the park! Whatever you want to call it but again, the pics tell the story better than I do. Sorry for the cluttered charts but there are just so many darn trades that it sometimes seems ridiculous.
Please be aware of one thing, this system does have audible/text box alerts to a possible trade setup but it does not use arrows, rather the short trend average line going through the candles changes color on upcoming reversal. The aqua & magenta colored hollow arrows in the pics are for illustration only to point out the possible trades that were generated.
Scalping The EUR/USD First Few of Hours of the "NEW YORK SESSION"
Tell me, is this awesome or what? This continued for another couple of hours with 4 or 5 more trades, all with the same results! This scalping method simply makes the most money in the least amount of time. Think it's a fluke? Check out the next pic, different pair, day, week, session and month.
Scalping the EUR/JPY First Few Hours of "LONDON SESSION"
A dozen trades 1 hour before to 2 hours after the opening of the London Session. Eleven winners and one loser. To put this into perspective, trading $100. a pop, depending on your binary broker's payout, you are looking at approximately $800. profit in 3 hour time. I don't want to get into a lot of hype but you figure this out for say, 15 good trading days in the month out of more than 20 possible. I hope you get the drift. Let's look at another, different day, pair & session.
Scalping The Cable/USD (GBP/USD) DURING THE "ASIAN SESSION"
Hey, how is this for the unpredictable lazy Asian Session? Ten trades with nine wins in 3 hours for an awesome profit of over $600. bucks! Is it sinking in? I sincerely hope so because if you miss out on this one, you will be kicking yourself "you know where" for a long time to come. I'm telling you, it just don't get any better than this! I know I'm convinced, how about you? If you live in EST, it's just a nice little bit of recreation after dinner (trading for a living) YES!
Click On Image Below To See The Fx Binary Scalper in Action
Please give it a minute or 2 to load depending on your Internet Speed
O.K. I'm the first to admit that my forte is not making videos. The birds outside my window and my wife speaking too loud on the phone and to top it off the video terminating before I was ready. Anyways, what I wanted to say at the end was 2 scalping trades in 30 minutes time for a $158. clear profit. C'mon Ed, that's over $300. bucks an hour. "You better believe it" and it's that simple. What I failed to mention in the video was that the alert line had changed to coral which is down or a "put" trade and just before it changed colors, I received an audible and visible text alert. This alert also keeps you from getting into a trade in the wrong direction right at the end just before a reverse takes place. I hope you are starting to see that any of these trade sessions of 2 to 3 hours long, traded seriously is a good honest days work in anybody's book. Before I show you some more amazing charts. The result pic of those 2 video trades……….
The EUR/JPY This Time In The "ASIAN SESSION"
Another 12 WINNERS during the lackadaisical Asian session. This is God sent for you guys and gals that can't fit in the first few hours of the London or New York sessions into your schedule. I sure hope your getting the picture (no pun intended). This is a complete variety of the trading times and days for our main pairs that we like to trade.
??? GBD/USD "NEW YORK SESSION" ???
Can you believe this? The New York session from 12:30 in the afternoon until 3:45 in the afternoon! Granted it's the day before Good Friday holiday but that's the kind of markets we often have Friday evenings before closing and Sunday evenings upon opening and of course, the day before holidays. These are usually no, no trading times for most traders and systems but not for the Fx Binary Option Scalper! Twelve trades, all winners. What else can I say? This ain't hype. This is the real thing! I'm thinking, what will it do during the Christmas holidays? Only time will tell.
Couldn't Resist This Last Chart EUR/USD New York Session
If this don't blow your mind, nothing will! Let me explain : This took place Wednesday 4/11/2012 about 1 hour before until 2 hours after the New York session which is usually one of our ideal times to trade. Your looking at 12 winning trades in 3 hours. In most cases 1 expiry and one opening on the same candle. In other words never having 2 trades open at the same time which does wonders for lowering our risk factor with virtually no wasted time. A $1000. profit trading session risking a fairly conservative $100. per trade. If you look closely, you will notice that on most of them if we were slow getting in and only got in on the following candle, we still would have won most of the trades. In my humble opinion this is forex scalping at it's finest
Well there you have it folks. Could be my last system that I develop because It will be very hard to top this one! If you like the fast lane when your trading forex or just might have dreamed about it, this is for you. If your not sure, try it anyways, you'll like it. They keep telling me to raise the prices for my systems but I'm not listening…..yet. Grab it now for a measly $37. bucks.
"Make Your Payment & Receive your Product Even If It Is 3am"
! Remember My Island Yacht !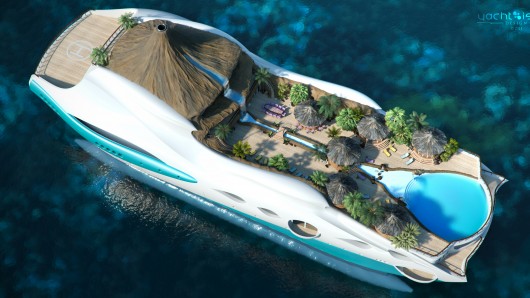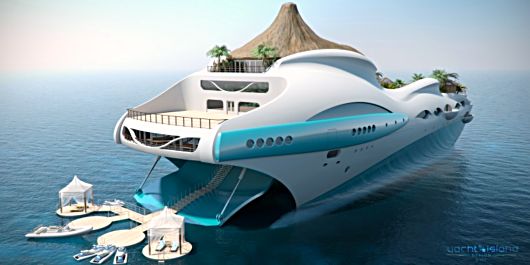 "You May Be Able To Afford One Soon Also!"
(JUST KIDDING – GOT TO HAVE A SENSE OF HUMOR)
You Shall Receive Unlimited Lifetime Email Support For The Fx Binary Scalper System. In any language other than English, support will be given to the best of my ability using an online language translator.Those that have purchased from me in the past know that the support that I provide is inferior to none!
I try to answer all emails within 1 hour.
LAST CHANCE CLICK…ON THE ORANGE "ADD TO CART" TO PURCHASE NOW!
"Very Important! : After payment click on "return to vickie@globalhomebiz.net"
"Make Your Payment Now and Receive Your Product Even if it is 3 am in the Morning"
"Refund Policy: There are no refunds due to this being a digital product. If you cannot accept this policy,
do not purchase my product. By purchasing my products you are accepting my refund policy."
_________________________________________________
Best Recommended Binary Options Brokers At This Time
#1 Binary Options Broker Choice Accepts Traders Worldwide.
They have all types of trading to include rotating times
And Countdown 60 seconds, 2 minute & 5 minute expiry trading!
Last But Not Least, Easy and Prompt Withdrawals & Funding!
This Broker Does Not Accept U.S. Traders
M.W. Also Provides a Free Demo Account Without Funding a Live Account
"Make Your Payment Now and Receive Your Product Even if it is 3 am in the Morning"
"Refund Policy: There are no refunds due to this being a digital product. If you cannot accept this policy,
do not purchase my product. By purchasing my products you are accepting my refund policy."
Happy Trading, God Bless, Good Luck and Cheers : From Trader Ed



You Can Check Out My Other Fantastic Trading System Here!
_________________________________________________________________________________
READ THIS BEFORE CONSIDERING ANY INVESTMENT RECOMMENDATIONS: All forms of trading carry a high level of risk so you should only speculate with money you can afford to lose. You can lose more than your initial deposit and stake. Please ensure your chosen method matches your investment objectives, familiarize yourself with the risks involved and if necessary seek independent advice. NFA and CTFC Required Disclaimers: Trading in the Foreign Exchange market is a challenging opportunity where above average returns are available for educated and experienced investors who are willing to take above average risk. However, before deciding to participate in Foreign Exchange (FX) trading, you should carefully consider your investment objectives, level of experience and risk appetite. Do not invest money you cannot afford to lose. CFTC RULE 4.41 – HYPOTHETICAL OR SIMULATED PERFORMANCE RESULTS HAVE CERTAIN LIMITATIONS. UNLIKE AN ACTUAL PERFORMANCE RECORD, SIMULATED RESULTS DO NOT REPRESENT ACTUAL TRADING. ALSO, SINCE THE TRADES HAVE NOT BEEN EXECUTED, THE RESULTS MAY HAVE UNDER-OR-OVER COMPENSATED FOR THE IMPACT, IF ANY, OF CERTAIN MARKET FACTORS, SUCH AS LACK OF LIQUIDITY. SIMULATED TRADING PROGRAMS IN GENERAL ARE ALSO SUBJECT TO THE FACT THAT THEY ARE DESIGNED WITH THE BENEFIT OF HINDSIGHT. NO REPRESENTATION IS BEING MADE THAN ANY ACCOUNT WILL OR IS LIKELY TO ACHIEVE PROFIT OR LOSSES SIMILAR TO THOSE SHOWN. Hypothetical or simulated performance results have certain inherent limitations. Unlike an actual performance record, simulated results do not represent actual trading. Also, since the trades have not actually been executed, the results may have under- or over-compensated for the impact, if any, of certain market factors, such as lack of liquidity. Simulated trading programs in general are also subject to the fact that they are designed with the benefit of hindsight. No representation is being made that any account will or is likely to achieve profits or losses similar to those shown. Important risk note: Binary options trading also involves significant risk. Traders should be aware of their individual capital gain tax liability in their country of residence. FxBinaryOptionScalper.com and it's affiliates are only in good faith "sharing information" and is not making any recommendations to invest in currency or any other investment. Nor is FxBinaryOptionScalper.com, it's owners and affiliates responsible for any losses incurred by sharing any information and is only sharing this information in good faith. FxBinaryOptionScalper.com, it's owners and it's affiliates are not responsible in any way for losses incurred.
© Copyright 2017 FxBinaryOptionScalper.com – All rights reserved.